Some content in French for now.
22.09.2022
La blockchain peut-elle révolutionner la cybersécurité ? WIW3 Tech Talk avec Karolina Gorna
Spotify podcast : click here
Youtube link just below :
28.06.2022
BFM BUSINESS – Entreprises: comment protéger vos cryptomonnaies ?
A la suite de la parution de l'étude Cybersecurity for Blockchains and Cryptos 2022, ainsi que d'un certains nombre d'articles (article BFM Crypto, article Agefi), Alexandre Stachtchenko et Karolina Gorna sont intervenus sur le plateau de BFM Business pour expliquer les enjeux de la cybersécurité appliqués aux blockchains et aux cryptos.

Cliquez ici : Lien de l'interview BFM BUSINESS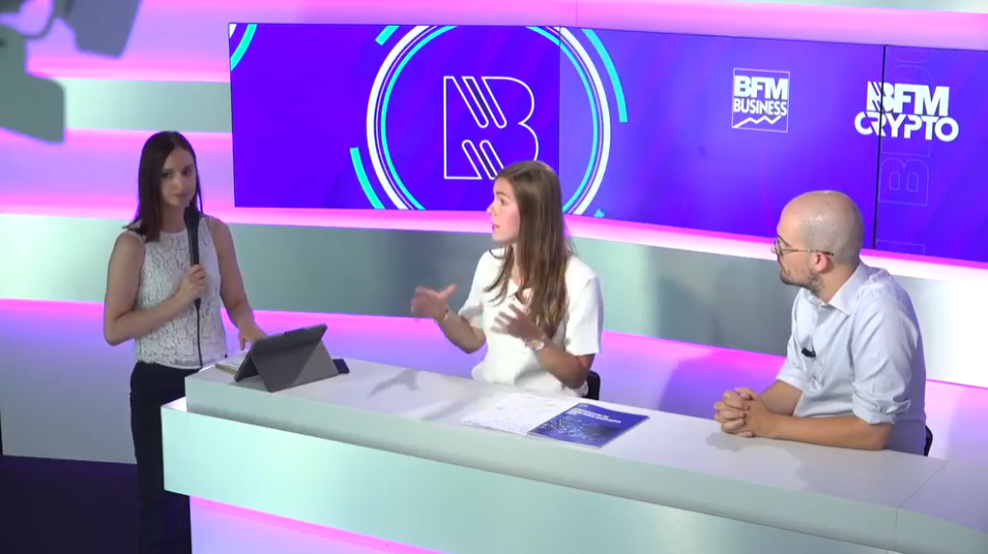 18.09.2021
INTERNATIONAL COLLOQUIUM ON EMERGING TECHNOLOGIES 2021
Organizer : IEEE BVM SB
Role : Speaker on the topic "Blockchain and Self Sovereign Identity"

This colloquium focuses on "Empowering Technophiles, Envisioning Tomorrow" because the future is uncertain and these technologies have the potential to change our entire future, our mindset, the way things work, our approach, and our outlook towards life. All students and professionals who participate can go beyond physical boundaries with modern-day technology to learn from experts around the world.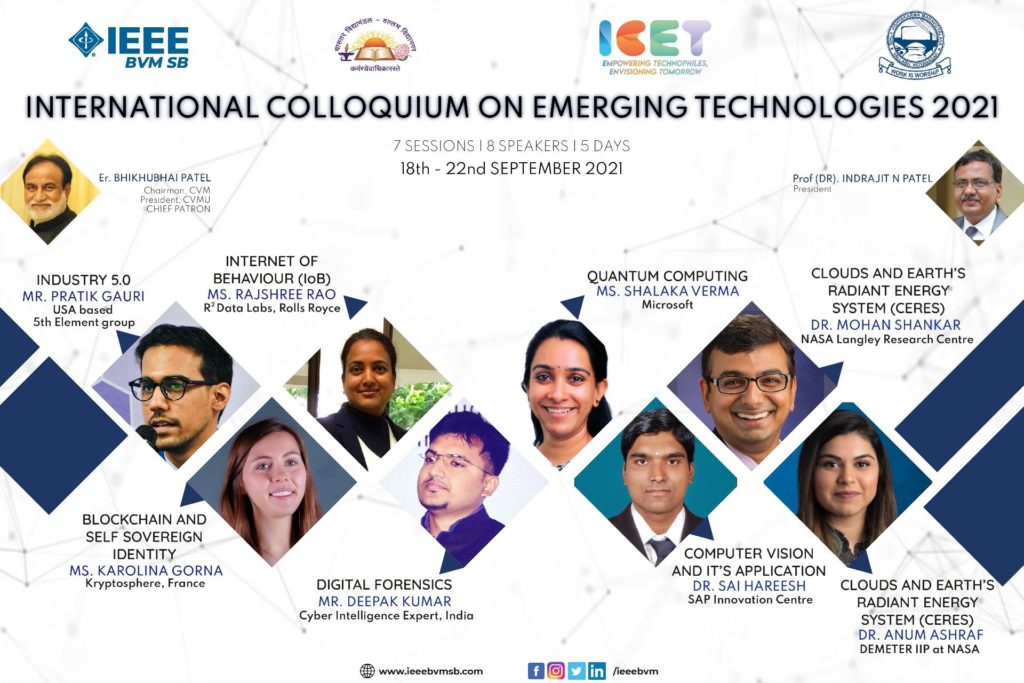 12.06.2021
Panel: How Blockchain is Helping to Achieve Sustainable Development Goals ?– Climate, Environment and Circular Economy – Robin Klemens, Westphalian University; Si Chen, Open Source Strategies, Inc.; Karolina Gorna, KRYPTOSPHERE®; Kamlesh Nagware, Snapper Future.
The next decade is a crucial one for climate change. As governments, businesses, investors, and consumers around the world act to stop climate change, they will significantly alter every part of our economies. In this presentation, members of the Hyperledger Climate SIG will discuss the opportunities for blockchain/DLT's to address the Sustainable Development Goals in key regions of the world: Europe, India, and the US and the work of the Climate SIG. Sessions Details & Slides (if available)- https://sched.co/j3dc
10.03.2021
Live COINTRIBUNE : Pour la première fois, mais pas la dernière, Coin Tribune est en live pour discuter crypto, Blockchain et vous faire gagner de nombreux cadeaux, avec des invités de marque: Kryptosphere, The Sandbox, Diabolo et SwissBorg.
Intervention à partir de la 36ème minute.
05.03.2021
PODCAST Kryptosphere#1 avec Karolina et Mathis
KRYPTOSPHERE vous propose ce tout premier épisode des podcasts. Nous accueillons Karolina Gorna et Mathis Gontier Delaunay qui vont présenter l'association et leur vision de l'écosystème crypto. L'objectif de ces podcasts est de démocratiser l'univers de la blockchain et des crypto-monnaies en invitant des passionnés francophones.
23.01.2021
Salon de l'Etudiant : Futures étudiantes, lancez-vous dans les filières techniques et scientifiques !
Lors du salon des étudiants de Grand paris Sud, Sylvie Retailleau, Présidente de l'Université Paris-Saclay, Sophie Uhl, Directrice opérationnelle CMQ Aéronautique et spatiale de l'Université d'Evry, et Karolina Gorna, élève-ingénieure à Télécom SudParis, ont échangé sur la féminisation des filières scientifiques. L'occasion d'en apprendre plus sur l'ingénierie et leur parcours en tant que femme dans ces filières scientifiques et techniques. 
https://campus.grandparissud.fr/actualites/futures-etudiantes-lancez-vous-dans-les-filieres-techniques-et-scientifiques
22.01.2021
Karolina, Promotion 2021 de Télécom SudParis et Présidente de KRYPTOSPHERE®
12.01.2021
Welcome the new KRYPTOSPHERE® Board 2021 !

01.05.2020
Présentation de KRYPTOSPHERE IMT Paris